As a qualified permanent makeup specialist and founder of the Permanent Beauty Clinic 7 years ago, in Richmond, London, she's helping women and men regain their confidence and feel good about themselves with anti-aging cosmetic treatments and lasting makeup. She focuses on bespoke treatments that are based by seeing each client as an individual and highlighting their own natural beauty.
The world of beauty treatments caught her enthusiasm straight away when she did an introductory course, and as it is an ever-changing field, she's been learning constantly. She is motivated by seeing her clients' confidence transformed and inspires other makeup professionals through training.
After years of running permanent makeup trainings, as a licensed trainer, Marta's next goal is to grow her academy. She trusts that it's a great way to help others so they can take their own work to the next level, delight their clients and develop their own businesses successfully. She aims to deliver the training to the highest standards by the way she would like that knowledge and experience to be taught to her – supportive and generous with expertise.
"Set your goals as high as possible and then strive to achieve them step by step. The last 12 months have shown us that determination and investing in ourselves is the way to come back stronger. You can't get better investment than investing in yourself".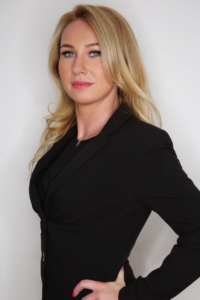 She's always keen to know more, and loves being able to offer the best and most up to date treatments. It's a huge privilege to Marta to have been trusted by countless clients and trainees on her journey so far, and she's grateful for all the opportunities she's been given.
MARTA ZIELIŃSKA
www.permanentbeautyclinic.co.uk
Address: Londyn, SW14 7JG