Is the CEO and the owner of Smart Choice – a financial company well – recognized on the British market. Last year, Smart Choice Academy was established – a new undertaking as a part of which Zuzanna conducts sales and self-development training courses. Zuzanna's life has related to finances for almost 15 years. In her opinion, money is a crucial life component that one should pay attention to. She claims that everyone deserves the sense of financial stability; this is what she focuses on at Smart Choice. Smart Choice Academy was established based on the faith in human capabilities that just need a proper incentive to reveal themselves and grow. She concentrates on finding the potential and providing the best tools to utilize it. Her future plans include a harmonious development of her company and enforcement of the leading position on the market. As part of the Smart Choice Academy, she mainly trains groups within the company and coaches the managerial staff. Soon, she would like to focus on open training for anyone who needs guidance and wants to increase their effectiveness and implement ambitious goals.
She dreams of a world where competences are important while rivalry and debates on gender differences become irrelevant. She encourages every woman to strive for continuous development.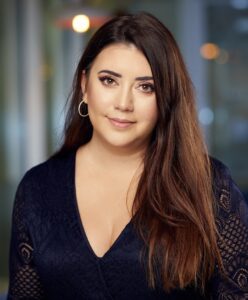 She finds it worrying that there are far less women at managerial positions than men. In her opinion, the constant struggle to decide between family and career is a great burden to women and it often leads to frustration and unjust opinions. Zuzanna knows the importance of mutual support and combating stereotypes since she works in an environment that is to some extent dominated by men. She also is aware that determination is the key to success.
SMART CHOICE FINANCIAL SERVICES LTD
www.smartchoicefs.co.uk
E-mail: office@smartchoicefs.co.uk