Joanna is a woman who three years ago told herself that dreams have no horizon and began her adventure with sewing handbags and accessories for women. She has also created an amazing form of product packaging. She adds a handwritten power card to each order to help take action. From the very beginning, she knew her purpose. The goal was not only to sell, but also to improve the quality of women's lives, form a dream team and create social campaigns. Every day she shares inspirational posts that, in addition to generating sales, motivate women to change. To change their mindset, to learn and educate themselves, to fulfil their dreams, to look deep into their hearts. Thanks to everyday hard work, after 3 years, the brand employs 18 people, of which as many as 16 are women.
"You will never be ready to start. Start with what you have now. Act consistently and write down your goals. Follow them step by step. A small step today will turn out to be a great one tomorrow. I keep my fingers crossed for you".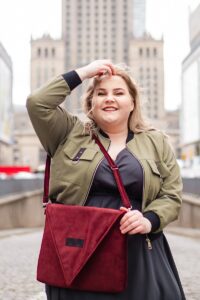 The company is growing not only in terms of its revenue, but also in terms of recognition in respect of realizing dreams. One of the biggest aspirations for Joanna's future is to create handbags that will be associated with courage, freedom, innocence, and desire. Those are the ambitions that are shown in the latest PROPS collection.
PROPS
www.props.com.pl
E-mail: wspolpraca@props.com.pl