The future of Healthcare is here – introducing Medical Logistics!
Medical Logistics was established in November 2016 by Aleksander Landowski and Tomasz Kowal, two ex-medical couriers. Together, they had over 10 years of experience working in the medical courier industry and recognized a need for superior quality, delivering services for time-critical medical goods. After just six years in business, Medical Logistics became a trusted, highly regarded medical courier providing transport solutions and testing services for some of the most prestigious medical organizations around the UK. In 2021, Medical Logistics was also awarded UKAS accreditation and successfully extended this until 2025, making us the most competent same-day time-critical transport provider in London!
We formed Medical Logistics on the foundation of consistently delivering our promises, and creating a business model that provides the highest quality of service to our customers, and supporting our core value; to always put our patient's needs first. The two pillars of our business we have created with these values in mind are our unique courier service for medical deliveries only and our same-day mobile testing services.
We are incredibly proud of our dedicated courier service for medical deliveries only, meaning all deliveries are handled with extreme care by our trained couriers and not misplaced within deliveries of everyday goods. Through our meticulously trained courier staff and a team of medical professionals, specially designed medical packaging and fleet of electric vehicles, we maintain and upkeep the highest delivery standards possible, which in turn means fewer parcels are lost or damaged, resulting in fewer problems to solve.
In recent years, Medical Logistics has expanded into many innovative and price-competitive mobile testing and healthcare services. A great example of our most popular tailored services is our mobile phlebotomy and blood services. Patients can easily book this service online, and an experienced medical professional from our team will come to the patient's home to perform the service. The samples are then couriered by our dedicated logistics service to the laboratory for testing, with results being sent to the patient's email on the same day. We help to provide an extremely professional and convenient service where every aspect is managed in-house to ensure our excellent quality of service, and our patients are able to fulfil their medical needs without any inconvenience or long waiting times!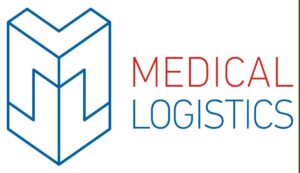 Med Logistics Group
58 South Molton Street, W1K 5SL
www.medicallogistics.co.uk