Jason "The Assassin" Radcliffe
Born and raised in North London – where life throws punches from early years, Jason continues to climb his way up – this time on the KSW stage in Poland. Natalia threw few questions at Jason before his fight.
How would you describe yourself in three words?
Being strong, Athletic, and technical.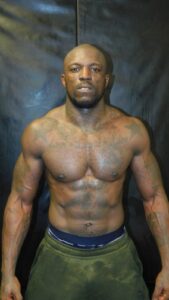 Where did it all start?
It all started when I was about 21 years old. A friend of mine took me to this gym that I thought would be a body builders gym, but it turned out to be a Ju-Jitsu place. I was intrigued by what I saw and I was addicted by this journey that took me through Jiu-Jitsu, BJJ, and Boxing.
What's your biggest inspiration?
I surround myself with people that are my biggest inspiration. They are hardworking and get their job done with no complaint. In MMA every champion has its own story and background. All of them had to put loads of work to be where they currently are. Not everyone has it easy and this inspires me the most.
Is it more difficult to prepare yourself during covid times?
Due to COVID, I traveled to Lithuania a year ago to have my surgery, as it was not available to have it done in the UK. I have been training for the past 8 months and I feel 100 % now.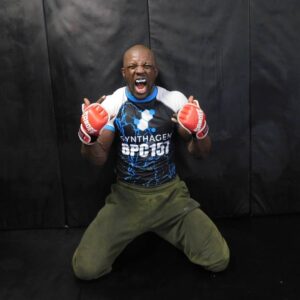 How does it feel returning to the KSW cage away from home?
It feels great, especially after taking a KSW legend out previously.
What is your game plan against Damian, as his prediction is to end the fight in the 2nd or 3rd round?
To be fair, did anyone see Damian in his 2nd round? (chuckles). My game plan is to put pressure on Damian and be a complete fighter for 15 minutes.
Your biggest professional or private dream?
To one day get the gold, shiny belt and be the champion.
Thank you for your time and best of luck!
Natalia Ochnicka
Watch the fight on www.kswmma.com